Series 15-second clips to convey the message of super free for MSB brand.
Requirements: produce a 15-second clip to emphasize MSB's incentives.
Solution: Use problem - solution scenarios, incorporating new forms of expression such as rap to showcase the offer
– Clip 1: Based on the business owner's fear of losing fees for frequent banking transactions, MSB is introduced as a super free solution.
- Clip 2: based on the habit of sharing consumption secrets of office workers, through the voice of a wise office worker to introduce to colleagues about MSB.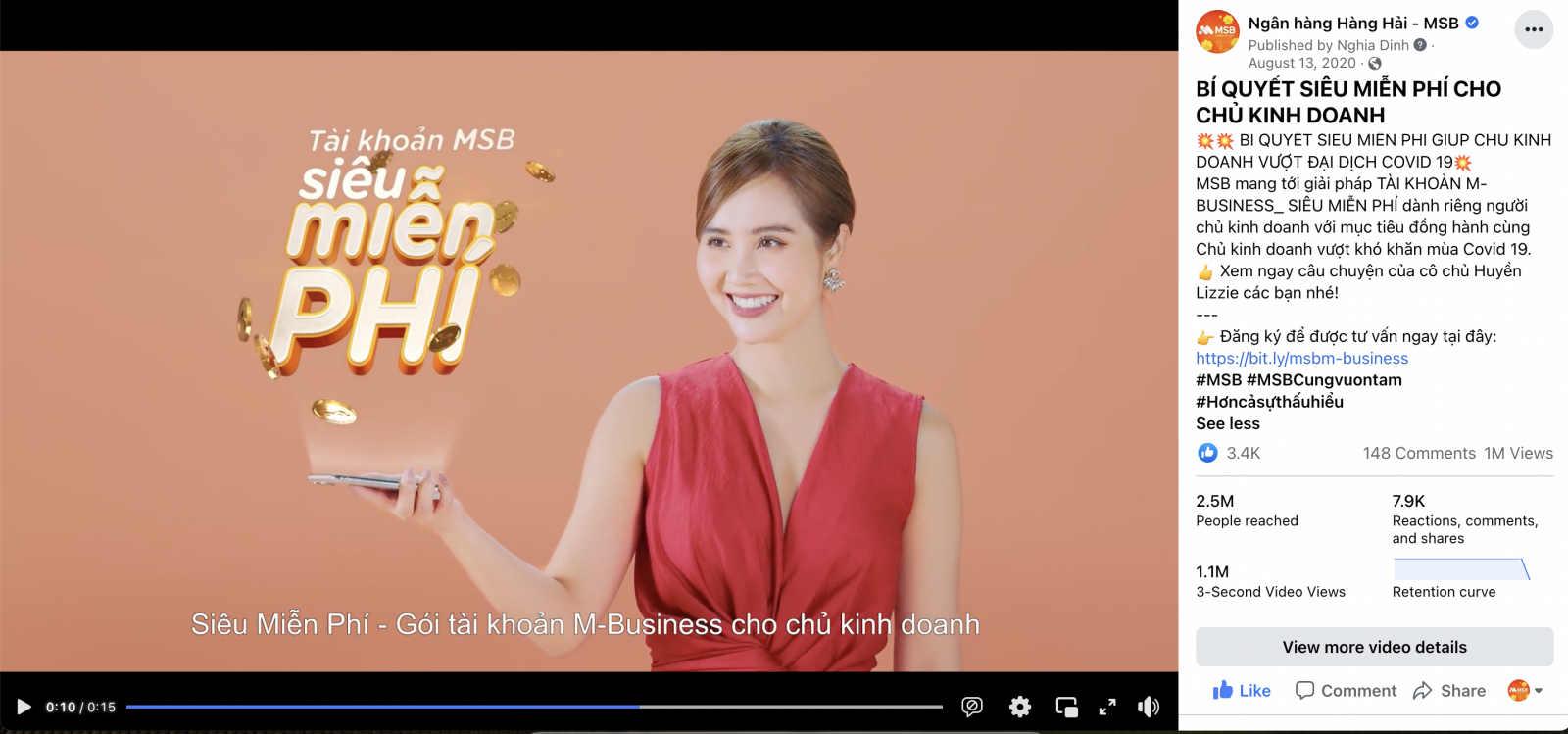 Link: https://www.facebook.com/MSBVietNam/videos/330181081497343/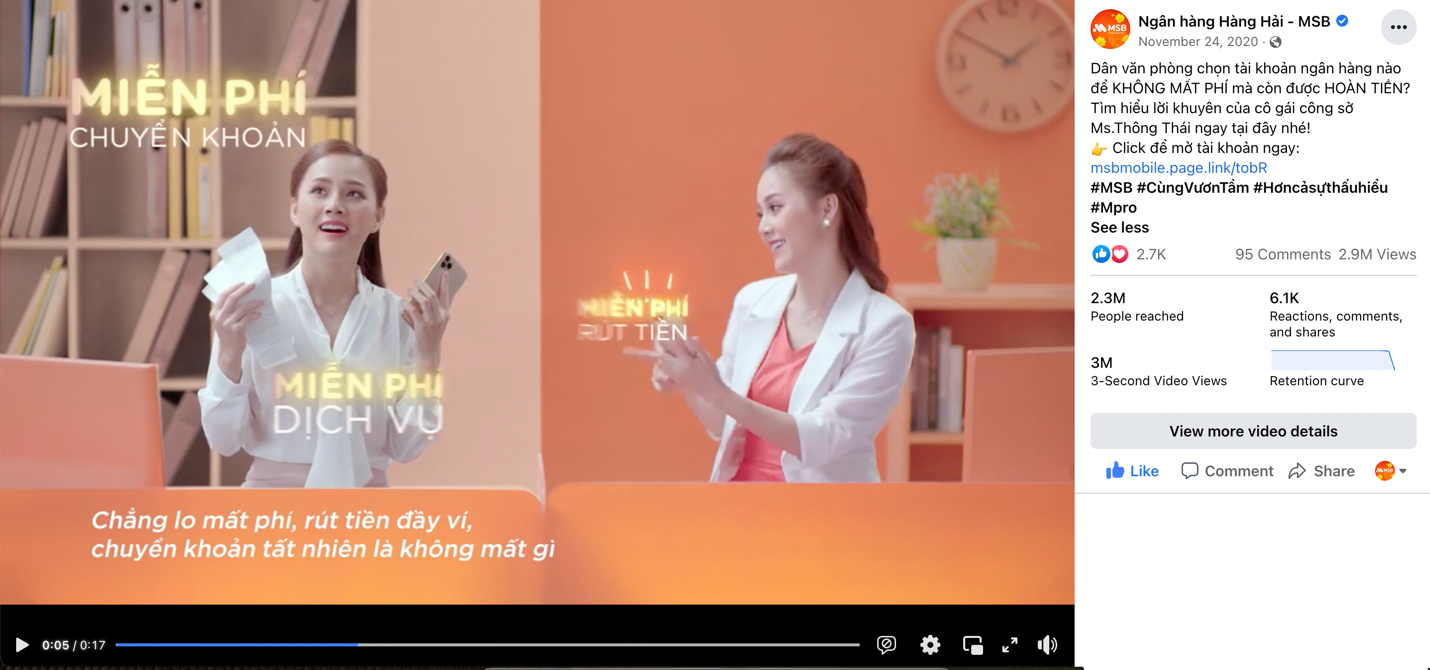 Link: https://www.facebook.com/MSBVietnam/videos/378228059922152/